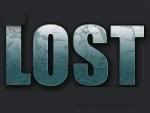 Previous Thursday (Indian time) the last episode of Lost fall season
was aired. The next episode would air on 7th Feb next year. So
that's one looooooooong wait for us Losties. However, this is probably the best time to discuss various Lost theories and to look back at the past episodes. I am no good with theories so I would do the later.
My Most Memorable
Moments of the Season So Far:
Veoh cropped my video so edges are missing. You can download the video
from here